WHEN: 2020 details coming soon!
Where: NYO Sports Complex Basketball Gym list 140 West Weiuca Road Atlanta, GA 30342
COST: $185.00 a person, includes t-shirt, carpool drop off lane, lunch not included. Additional drop-off and before / after care options may be available upon request at an additional fee.
Why: Click HERE!
NYO Camp FAQs
Who will teach the camp? Staff members of IN A SNAP! Cheer / Dance Camps and Choreography and several current and former members of the Atlanta Falcons, UGA, USC, and West Georgia Cheerleading Teams
What will they learn? Your child will learn the basics of cheers, dance, stunts, pyramids, and technique for cheerleaders. Material is based upon what is necessary as a foundation to cheer at the high school / all star level and beyond. The camp is structured to facilitate the learning of material and skills along with developing excellent presentation and showmanship in a FUN environment. No prior cheerleading experience is needed.
Besides Cheerleading, will there be any other sort of activities? All camp participants will have games and activities. Children 8 and under will have Art and Crafts after lunch. Kids 9-14 will spend time after lunch working on more advanced stunting skills and technique.
What are the recommended ages to attend camp? : Girls ages 5-14 may attend
Will there be awards given? YES! Awards and other positive reinforcement will be given daily. The final day of camp will have overall awards.
Is there a time for parents to watch?: At 2pm on the final day of the camp we encourage parents to attend a final performance given by the campers demonstrating the material they have learned. Camp awards will also be distributed at this time.
Additional Questions? Contact the Owner Lori Morrow at
Online Registration: Click Here to Register Online!
CANCELLATION POLICY: Notice of cancellation must be written and mailed or faxed in 2 weeks (10 business days) PRIOR to camp. No refunds will be given to a participant that becomes sick, injured, or otherwise must leave or not participate in camp. A $50 fee will be charged / retained per participant for cancellations more than 30 days prior to the start of camp regardless of the reason. A $100 fee will be charge / retained per participant for cancellations 30 days prior to camp regardless of the reason. Cancellations less than 2 weeks (10 business days) prior to camp receive no refund and school / recreational programs are responsible for full amount due as invoiced. Notice of Cancellation received once camp is in session does not ensure a refund. Please allow 6-8 weeks prior to camp for all refunds. PLEASE NOTE YOU CANNOT CANCEL A RESORT CAMP!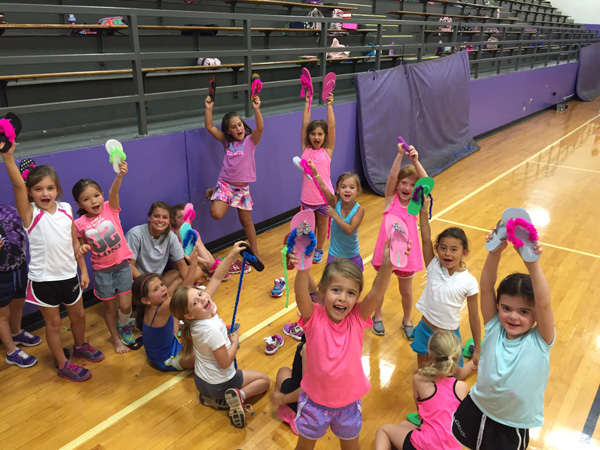 Daily Schedule
10am – Welcome and Warm up / Stretch
10:15-10:50 - Rotation 1 (Dance Class)
10:50-11:20 - Rotation 2 (Cheer Class - Motions)
11:20-11:50 -Rotation 3 or GAMES – Safety and Basics
11:50 – 12:30 - Lunch Break
12:30 – 1:15 - Craft or Advanced Stunts
1:15-1:45pm - Jumps
1:45-2:30 - Stunts and Technique
2:30-3:00pm - Review and Dismissal
Final Day of Camp
10:00 am – Welcome / Camp Photo / Photos with Instructors
10:15 am – Warm Up and Stretch
10:30 am – Custom Coaching Sessions
11:30 am – Games
12:15pm – Lunch
1:00pm - Jump Off
1:30 pm -Performance Preparation
2:00pm -Parent Performance and Dismissal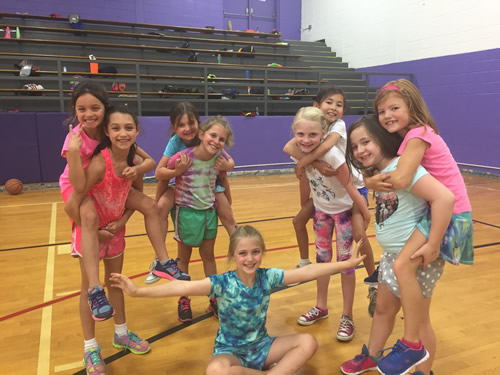 About IN A SNAP! Cheer/ Dance Camps and Choreography
Owned by former UGA All Girl Competitive Cheerleading Coach Lori Morrow. IN A SNAP! Cheer / Dance Camps and Choreography is a customized cheer and dance training service providing group and individual instruction in the Atlanta and Southeast Area. We service several of the private schools in the Atlanta area including Saint Pius X and The Lovett School, and provide choreography for small all star cheerleading and dance programs. For more information please click HERE