NYO Summer Cheerleading Camp - Session 1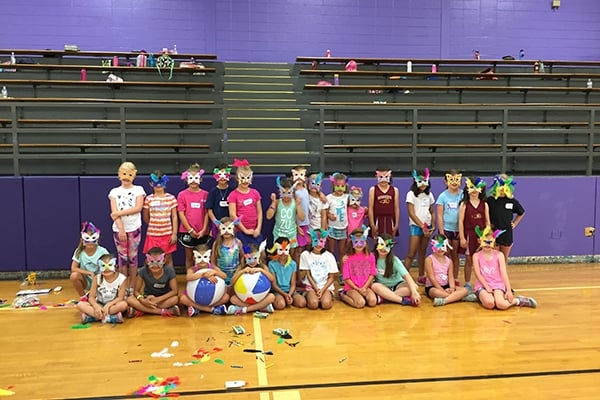 Where: NYO Sports Complex Basketball Gym list 140 West Weiuca Road Atlanta, GA 30342
COST: $185.00 a person, includes t-shirt, carpool drop off lane, lunch not included. Additional drop-off and before / after care options may be available upon request at an additional fee.
Why: Click HERE!
Who will teach the camp? Staff members of IN A SNAP! Cheer / Dance Camps and Choreography and several current and former members of the Atlanta Falcons, UGA, USC, and West Georgia Cheerleading Teams
What will they learn? Your child will learn the basics of cheers, dance, stunts, pyramids, and technique for cheerleaders. Material is based upon what is necessary as a foundation to cheer at the high school / all star level and beyond. The camp is structured to facilitate the learning of material and skills along with developing excellent presentation and showmanship in a FUN environment. No prior cheerleading experience is needed.
Besides Cheerleading, will there be any other sort of activities? All camp participants will have games and activities. Children 8 and under will have Art and Crafts after lunch. Kids 9-14 will spend time after lunch working on more advanced stunting skills and technique.
What are the recommended ages to attend camp? : Girls ages 5-14 may attend
Will there be awards given? YES! Awards and other positive reinforcement will be given daily. The final day of camp will have overall awards.
Is there a time for parents to watch?: At 2pm on the final day of the camp we encourage parents to attend a final performance given by the campers demonstrating the material they have learned. Camp awards will also be distributed at this time.
Additional Questions? Contact the Owner Lori Morrow at This email address is being protected from spambots. You need JavaScript enabled to view it.